Fla-JoeŽ Links & More


*************ANYTHING ABOVE THIS LINE IS ADVERTISEMENT BY MY WEB HOST& NOT ME!*************
---
Computer Help
Kill Advertising Pop-UpWindows for EVER with this FREE PROGRAM
Drivers-Upgrades for Hardware and Software
If you have a soundcard,videocard,Modem or any other PC card and your not sure who made it...type in the FCC numbers on the card in the FCC Grantee Search Form then you can find the drives for it to set it up
John Woram's Home Page, the man who dared to take on editing Microsofts Windows Registry, and Mastered it
You have a corrupt or lost DLL file...look here - The DLL Archive
Tips and Tweeks for any Microsoft OS version
98lite Windows98 without IE...for those that don't like Internet Explorer
Keyboard Shortcuts for Windows95 and Windows98
Computer News-Motherboards-3D graphics-CPU'S

Fishing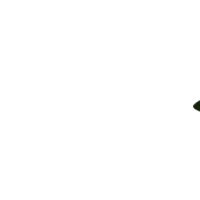 Cotee Bait Co. The World's BEST fishing Lures
Florida's Nature Coast Fisherman
See what that saltwater fish you caught looks like
If it ain't about Fishin...it ain't here
Basic Boating Safety Certification Course
Tide Predictions for the Tampa Bay area

Info Pages
National Oceanic and Atmospheric Administration NOAA Home Page
U.S.Treasury Web Site-Buy that stuff that the U.S.Goverment confiscates
VietNam Veteran's Memorial Wall
Florida Department of Law Enforcement

Search
TerraServer-Can you find your House?

Software Shareware Freeware
Frank Condron's World O'Windows
SHAREWARE! GAMES! FREEWARE! - JUMBO!
Stroud's CWSApps List - 32-bit Apps Main Menu
ZDNet Software Library(Win 95-98)

News and Weather
Get all the latest news of the Automotive Industry
Tampa Bay area - Animated radar

Silly and Fun Stuff
John's Laughing Gas: Original Offbeat Humor
Blue Mountain Arts' Electronic Greeting Cards
Ufomind Guide to Knowledge (Top Level)
You haven't been playing with yourself have you?
Is Your Computer Nervous and Jerky? Click here to find out
FIND OUT WHAT THE GOVERNMENT REALLY KNOWS ABOUT YOU...YOU WILL BE SURPRISED!!!
Order your Favorite Candy, Drinks, & Food from when you were Kid

Scouting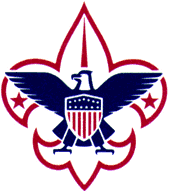 Boy Scouts of America - BSA - National Council
West Central Florida Council - Home of Twin Rivers District
WELCOME TO TROOP 545-a Troop Geared for those with Special Needs
Forms for Scouting, Tour permits, Medical, etc...
Boy Scout Graphics from Graphmaster
Official Boy Scouts of America Clipart Disks
Gary's Scout Page-Great Resource
Win Scribe a FREE Program for keeping Track of a Troop
Plans for Building Patrol Boxes

Sports
The OFFICIAL John Force Racing website

Wavs - Midi - Themes
The Movie Sounds Page Wav files, Movie Sound clips, sound bites & more!
Free MIDI Files at The MIDI Farm
---
E-Mail me if you find a broken link
This many People have been here before you